Brief Calendar of Events



Coming Up
05/26/15 - Club Happy Hour 5 - 7 PM @ Conch Republic, Rocketts Landing. Bar area & high top tables reserved for us

06/09/15 - Club Meeting is CANCELLED !

06/11/15 - Parrothead Club is going to The Diamond to watch the Squirrels play starting @ 6:35 PM! Fireworks following the game.

06/20/15 - Jimmy Buffett concert Bristow, Va

06/23/15 - Club Meeting at 7PM @ Baja Bean - Prospective members welcome

06/27/15 - Rappahannock River Cruise to Ingleside Winery @ 9:30 AM

08/25/15 - Club Happy Hour @ Camden's Dogtown Market - downtown Richmond at 201 W 7th St


In The Rear-View Mirror
04/18/15 - Virginia War Memorial 5k

03/28/15 - Monument Avenue 10k





02/21/15 - Children's Hospital Bowl-a-thon

01/10/15 - Island Time party

12/19/14 - Tom & Jody's Happy Hour



12/05/14 - Richmond Trolley Tour - Tacky Lights Extravaganza


10/29-11/02/2014 - Meeting of the Minds @ Key West

8/22-8/23/14 - STARS 20 "It's Been A Lovely Cruise"
THIS WAS A RICHMOND PARROTHEADS PARTY JIMMY BUFFETT WISHES HE COULD HAVE ATTENDED !!!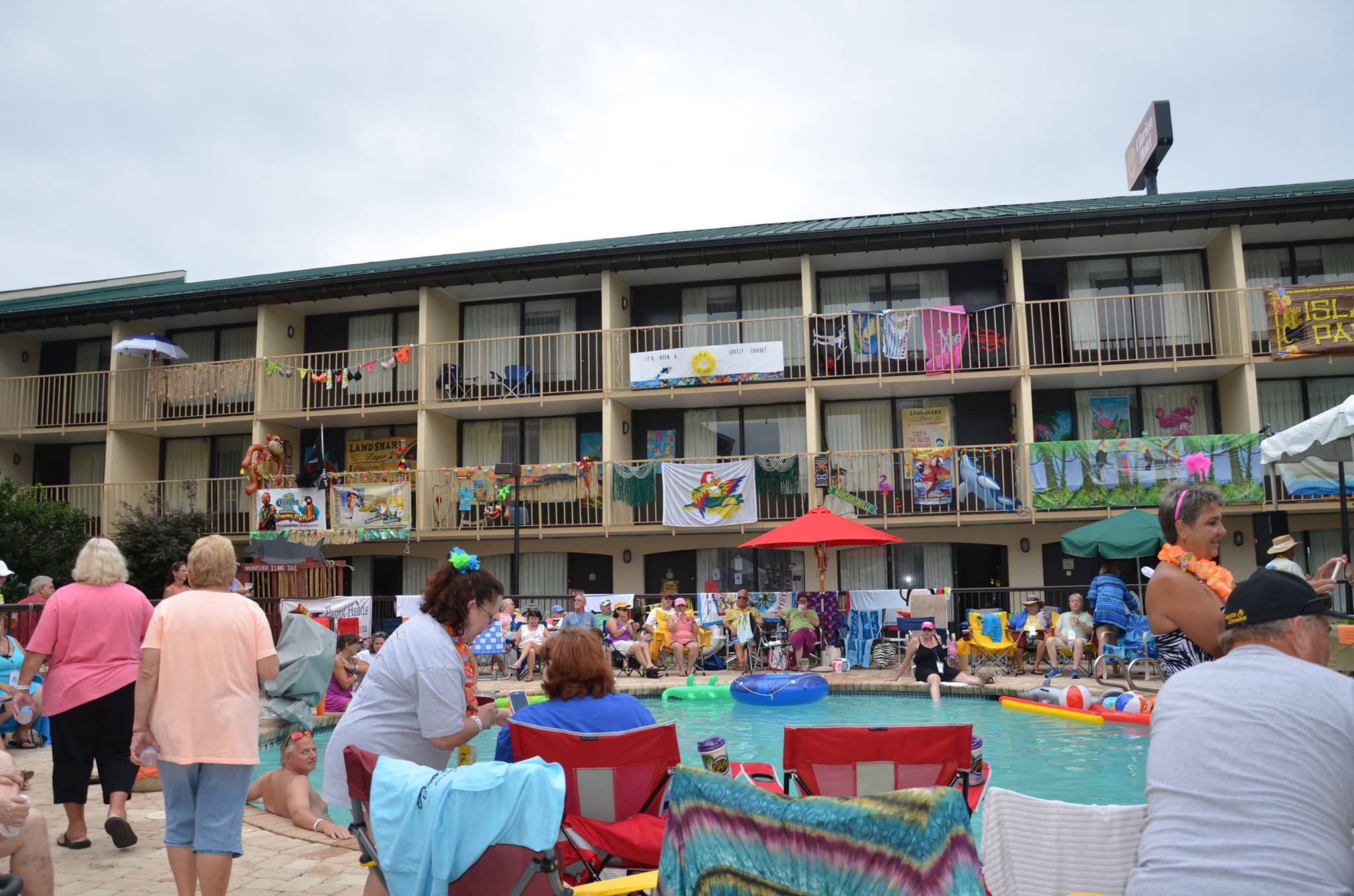 Attendees enjoying pool, tropical rock, decorated balconies, adult beverages, and great food from Nacho Mama's


When: Friday, August 22- Saturday, August 23, 2014
Where: Clarion Hotel, Richmond, VA
Why: Because we like to Party with a Purpose!
This was the fabulous entertainment lineup! (Check out the links!)
Proceeds donated to: Children's Hospital, Greater Richmond Chapter of the Alzheimer's Association, the Central Virginia Food Bank and the Chesapeake Bay Foundation.
Stay tuned for a different party twist in 2015...